Time to network and meet new people
The arrival of sunnier days, the blossoming of nature all over, and the milder temperatures in Denmark can only mean one thing: the best season for kicking off your social life is on!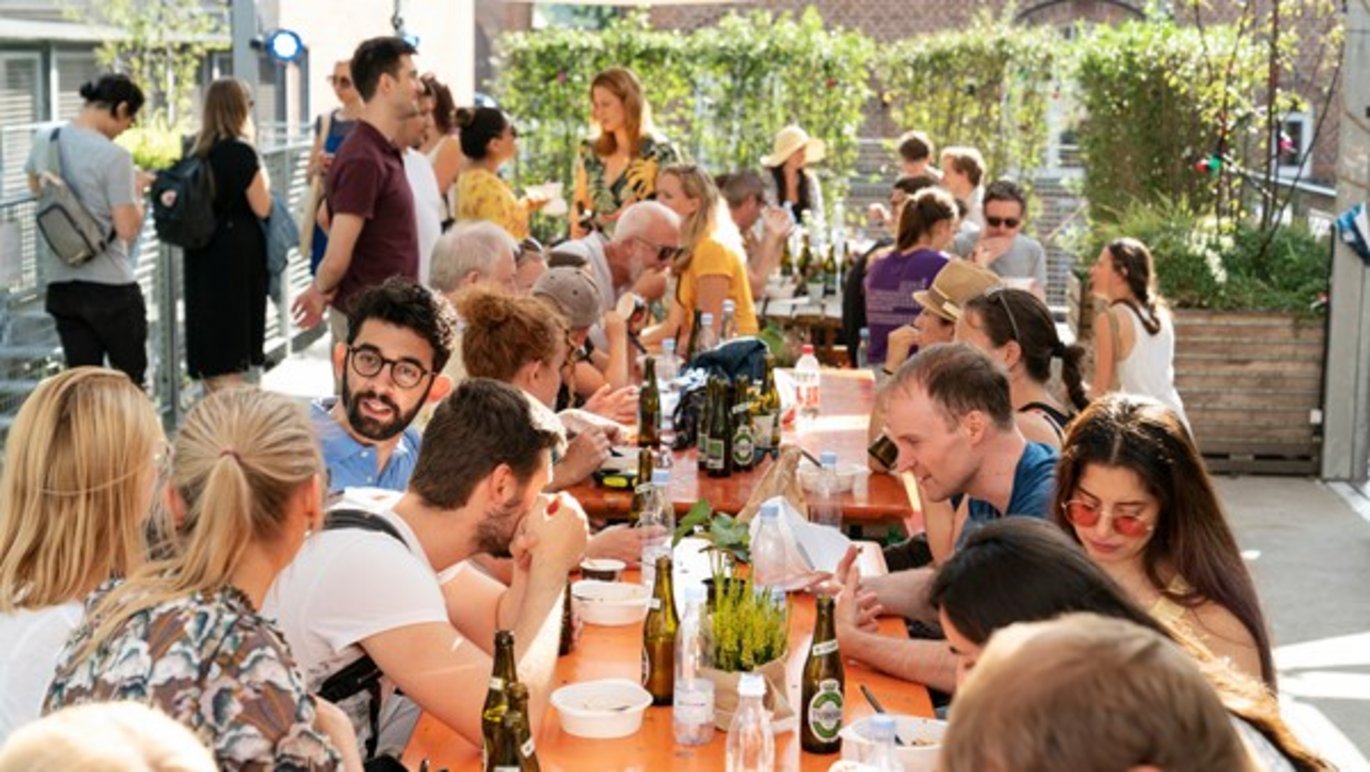 The International Staff Office at AU has gathered a list of ideas and recommendations for you to kick off your social and professional networking in Denmark.
Don't be fooled, it is actually possible to make friends in Denmark
Sometimes social media, individual experiences of others, and even the ratings of expat surveys point out the difficulties faced by internationals in Denmark to make friends. However, we would like to begin this article by telling you that not only is it possible to make friends and build social and professional relationships in Denmark, but it is also a fun and rewarding journey once you know where to start.
The international scene
Due to the growing number of internationals moving to Danish cities, we can see that the international scene today is dynamic, welcoming and resourceful. A wide array of events and activities provide internationals with their first social circles, as well as a safe net to start navigating the society around.
Here is an overview of projects, initiatives and events in Aarhus and surrounding areas that we recommend you look at:

International Community – a broad network through which you can get in touch with other internationals and Danes via the varied events and activities organized all year round.
Headstart – a project that aims to showcase the great work-life balance in the Central Denmark Region. Join their events and programmes to meet other likeminded internationals in the area.
Genlyd – this online platform allows you to get in touch with people in Aarhus. Each person or group uploads invitations to activities for you to join. You can also create your own in English or Danish.

Raices – an organization that brings together people interested in learning more about Spanish speaking cultures, while bridging together with the Danish society.
ProPace International choir – the choir brings together people with different backgrounds whose common passion is singing. The main aim is to integrate people from all over the world through music.
Social media groups – find on Facebook all kinds of groups targeted to internationals, specific nationalities, language, families with children and more.

Other events to save the date for:

Expat Reception – August 27, 2022
Aarhus City Welcome – October 1, 2022
Meeting the Danes
Although getting to know many internationals is great, we know that when arriving to a new city it is also very valuable to start building relationships with the locals. Most of the time they are the ones with the insider know-how one needs when adjusting to a new place. Yet, in Denmark, Danes can be a bit elusive in social scenarios, like bars or other public spaces.
In Denmark, the best way to build bridges with local Danes is either volunteering and/or joining a club or association.
Volunteering work
Volunteering will provide you the opportunity to engage in meaningful projects, either socially or culturally. Not only will you have fun, give back to the community, and practice some Danish, but most importantly, you will engage directly with the Danes.
If you are interested, we invite you to check the page Become a volunteer, at the official website for internationals in the municipality of Aarhus. Here, you will find different organizations to look into.
Clubs and associations
Participating in local groups, clubs and associations is very popular among Danes and an old tradition dating back to the 1800s. On International Community's website it is said that "a club or association is a group based on the voluntary participation of people who share an interest, hobby or sport. These may vary from book clubs over tennis associations to political parties".
Saying that there are many clubs and associations around Denmark is an understatement. There are more than 83.000 local and regional associations, where nearly 6 out of 10 Danes volunteer.
Now the question left is how to join?
If you are an adult in Aarhus municipality and would like to explore the options out there, depending on your interests, make sure to fill out this form and the staff from International Community will get back to you with suggestions in your area.
Now, if you are looking to enrol a child between 6 to 17 years old in Aarhus municipality, we invite you to contact ForeningsMentor International, a free programme offered by the City of Aarhus to match children with the right clubs and associations.
Socializing at AU
Finally, yet importantly, if you are an international staff member at Aarhus University or you are an accompanying partner, here is a good place to start your socializing and networking journey:
International Staff Office events
AU Career PhD and Junior Researchers
AUPA - Aarhus University PhD Association
PhD and Post Doc Activity Group

Not in Aarhus? No problem!
Though many of these initiatives take place in Aarhus and the Central Jutland Region, we know that there are a good number of local initiatives across Denmark.
Please do not hesitate to reach out to the ISO team in case you would like to know more about local initiatives in your area – we are here to help.