New year, new name
Happy New Year readers! We hope you've had a nice break, and your 2023 is off to a good start.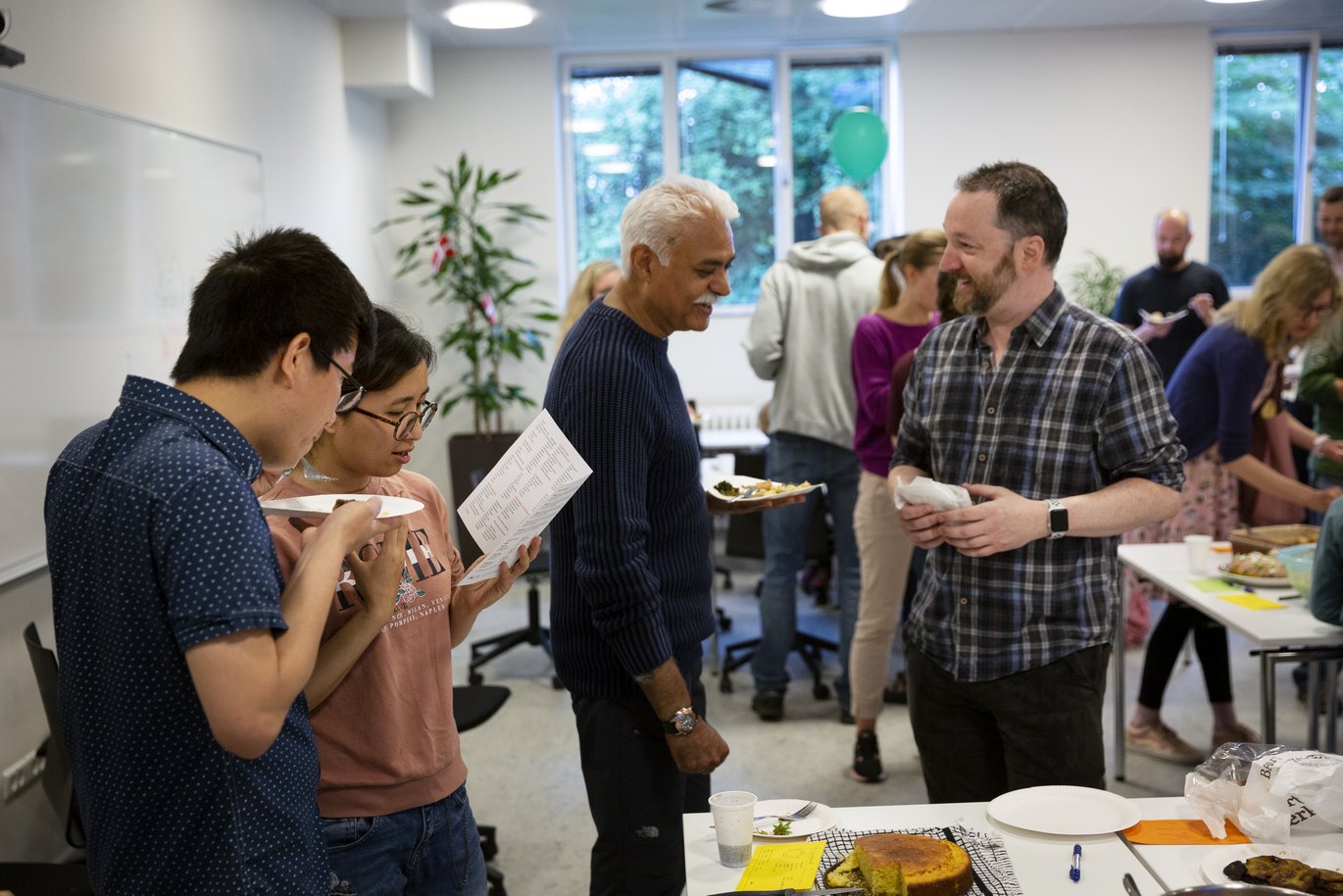 If you're new to Denmark – Welcome! We're super exited that you are here! To the rest of you – well done you've survived half the Danish winter! 😊 Whether you're new to AU, or you've been reading along for a while, this newsletter aims to give you the best overview of events tailored for AU international staff and accompanying family members.
The new year often brings change whether it's in form a of a new software update, a new job, or a new diet. At International Staff Office (ISO) we have also made a change. Namely, the decision to retire the name University International Club – just the name, not the activities! University International Club sprung out of repat Gitte Haar Andersen's dream to provide international staff and their families a platform from which they could network, socialize and attend events with other internationals. Since 1998, University International Club has hosted events for thousands of internationals, and we like to think this is only the beginning. The last few years, additional activities and events have been added to ISO's wide range of offers, and now it is time to gather all our events and activities under the same hat. Therefore, we farewell the name University International Club and welcome 'ISO Events and Activities' (original, right?). So, let's take a closer look at what ISO Events and Activites are.
To get registered smoothly with the Danish authorities, we highly recommend signing up for 'Getting Started in Denmark'. During this event new international staff and their accompanying family members receive assistance with registration and are provided with a lot of useful information to help navigate the first few months in Aarhus. ISO also recommends attending Newcomers' Info Evening, which is an event held in collaboration with International Community and Aarhus Municipality. This event provides the necessary information and resources needed to get settled in Aarhus. If AU campus seems overwhelming, then you can join the AU Campus Tour where you'll meet other newly arrived internationals while being shown around campus – the tour includes free coffee and cake, just sayin'.
ISO works closely with many local organisations in Aarhus to create the best suited events. Two of our main collaborators are International Community and Aarhus Municipality. Together we offer informative events for all internationals in the city on topics such as the Danish healthcare system, pregnancy and birth, childcare and school options. ISO also works closely with the other universities in Denmark, and in collaboration we host a Tax Webinar once a semester where two presenters from the Danish Tax Authority explain everything you need to know about taxation in Denmark.
Have you started to settle in Denmark but find Danes and their ways utterly strange? Then you should consider signing up for our Cultural Awareness Programme. This programme consists of two different workshops (Danish Living Crash Course and the Cross-cultural Communication workshop), which offer participants valuable insights into Danish culture and address some of those cultural differences that can lead to misunderstandings.
If you are looking for more social events, then we've got you covered too. Once a month, we host a Night Out for international staff and their families at one of Aarhus' best Italian restaurants. You could also consider joining the Book club, which meets up every six weeks to socialize and talk books. If you are at postdoc level or above, you can sign up to a mailing list and thereby go in the draw for some pretty sweet tickets for music and theatre performances at the Concert Hall Aarhus.
Finally, we host one or two big social gatherings a semester, which give all staff and families an opportunity to network and socialize while enjoying good food and entertainment. Our next event is our Fastelavn Party in February, which is Danes' version of the pre-lent carnival tradition. It is a much-loved holiday that involves children dressing up, making crafts, slå-katten-af-tønden (hitting a wooden barrel with a stick until it breaks and spills out with candy), and much like Halloween, kids will walk around the streets and visit people's houses where they'll sing the 'fastelavn song' in exchange for money or candy. ISO Fastelavn Party is for all ages and is a great opportunity to network and socialize while enjoying some traditional fastelavn pastries.
As you may be aware, ISO Events and Activities are only a part of the services ISO offers. ISO's Relocation Services and Expat Partner Programme personally assist international staff and their accompanying families through all stages of the relocation process. Partners, who join the Expat Partner Programme can attend Monday Meetings and other fun and informative events for accompanying partners during the semester. ISO also offers Guest Researcher Support and guidance to international PhD students.
Feel free to contact us with any questions, and make sure you keep an eye on our event page, so you never miss an opportunity to gain knowledge, useful resources and to socialize with other internationals.
We look forward to seeing you around!